Got a bunch of bras you are getting ready to throwout? Have a closet full of bras you don't wear? Don't throw those bras ladies! Donate to I Support The Girls!
It's a perfect time to save your bras and donate them to a better cause! A non profit, I Support The Girls helps homeless women around the nation with goods and garments donated from people like you!
A majority of homeless women need bras and undergarments, I Support the Girls in Phoenix is collecting bras and distributing them to local homeless woman in the Phoenix area.
Follow them on Instagram @ISupportTheGirls and check out their website at www.ISupportTheGirls.org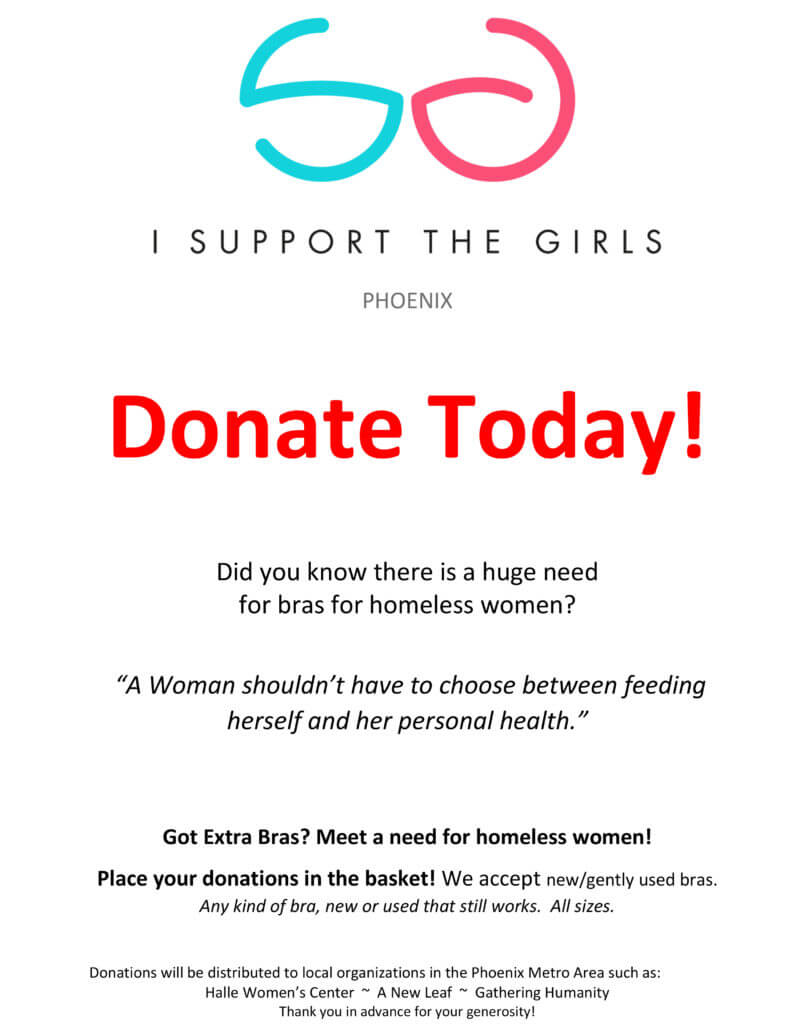 Follow us on Instagram at @VivaldiSalonSuites for our latest tenant updates, as we repost and spotlight our Citadelle, Parkwest and Tempe W6 rockstar stylists!